acrylic on canvas, 812mm x 304mm



A new anamorphic painting for the new year. This time the German philosopher Immanuel Kant. Kant is considered a 'hard' philosopher by many students of the subject, and I myself remember being bewildered by his writing when I was younger. However his influence on the field is unmatched, and some have gone as far as to say his Critique of Pure Reason is the most significant volume of metaphysics and epistemology in modern philosophy.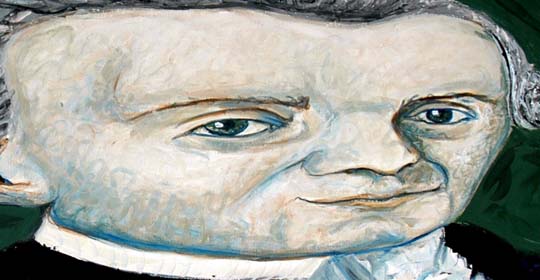 Here's a timelapse recording of the painting process – at the end you can see the anamorphic effect as the canvas is turned.