The UK recently held a referendum (ostensibly) over whether to remain in the EU or not. The outcome was 52% in favour of abandoning the Union and 'taking our country back' (and other mendacious mis-truths). The country is still in shock, the political parties are in freefall, and there is an overwhelming sense of confusion, grief and disbelief throughout the nation.
At times like this I am struck but how little direct agency I have over such things – sure, I cast my vote – but the ensuing clusterfuck is something I can only watch from the sidelines.
Without agency, I tend to react with art.
(At least I have control over the end of a paintbrush.)
This painting is entitled '#Brexit' and features a skeletal Britannia, floating out to sea, atop a shit, wearing a helmet with UKIP plumage.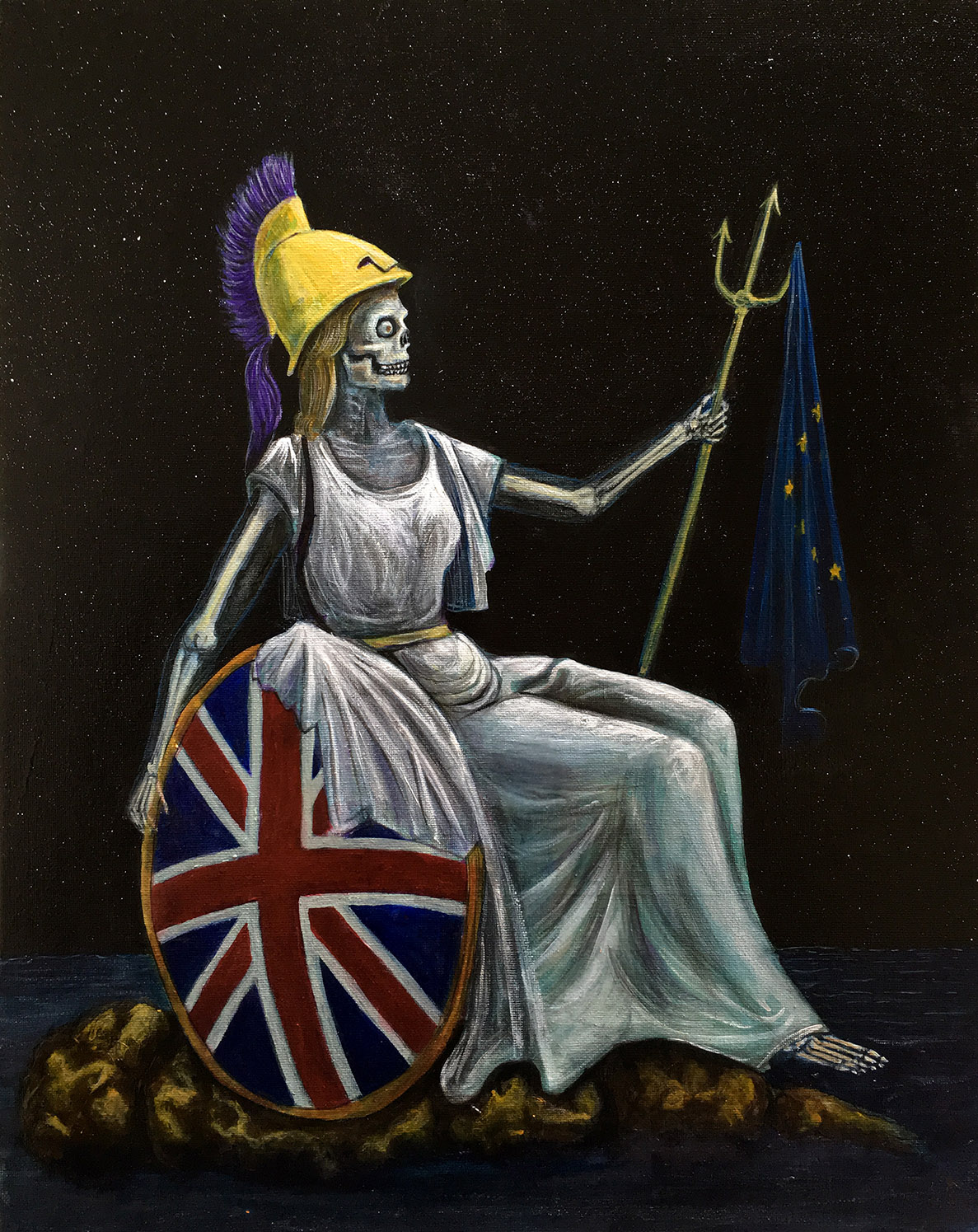 Acrylic on Canvas, 400mm x 500mm

Until I started painting this image, I'd never noticed how much the Union Jack shield and seated position echo the shape of a wheelchair.