Migration Patterns is a new series of 13 portraits, painted onto the pages of a discarded road atlas.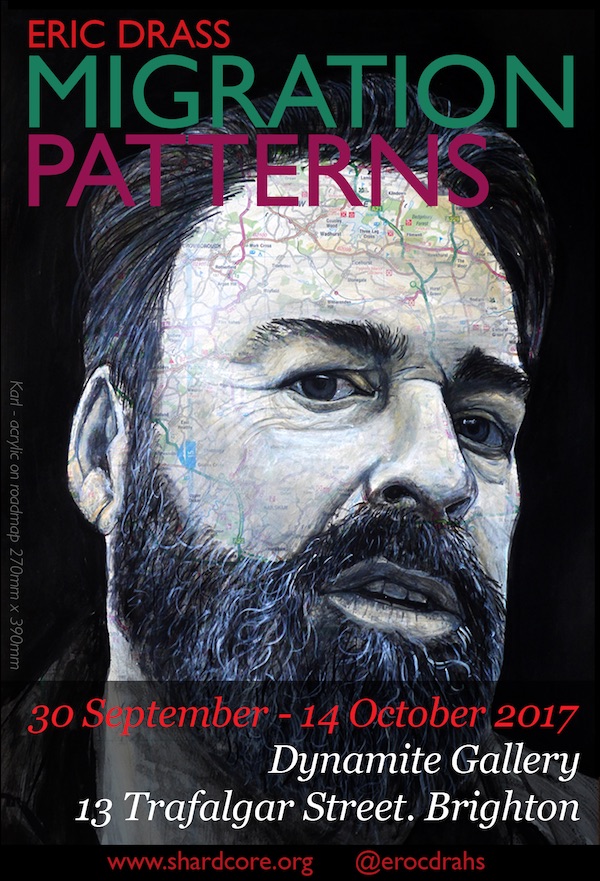 Everyone has a story, and their story is there to be read on their faces. This is a collection of portraits of Brighton people, each painted onto a map of their adolescent homeland. The teenage years are when (where) we define ourselves. Each of the subjects have been drawn to Brighton from disparate parts of the country, and it's my conjecture that their defining characteristics that brought them to this town were formed in those difficult teenage years.
Alongside the images are recordings of each of the subjects, recounting stories from their formative years, perhaps revealing an insight into the kind of people they have become, and the journey that led them to settle in Brighton.
Migration Patterns is being shown at The Dynamite Gallery, 13 Trafalgar St, Brighton from 30th of September until 14th of October.
Click on the images below to see the portraits and hear what they said.