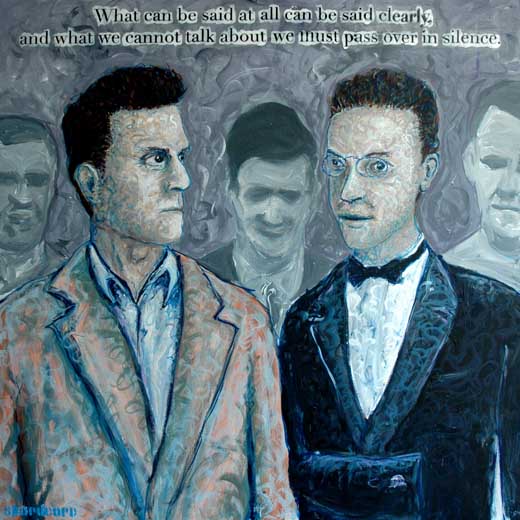 Acrylic on canvas 600mm x 600mm

Ludwig Wittgenstein
, is of course, the father of modern Philosophy. The Tractatus Logico-Philosophicus being one of the more interesting works in the field of Language and Philosphical Logic, and has been hugely influential across the realms of Philosphy, Linguistics, Psychology and Literary Theory.
Lesser known, though no less noteworthy was his brother
Paul
. An accomplished pianist, all the more remarkable for continuing his career despite losing his arm in the First World War.The Wittgenstein family were clearly exceptional, yet plagued with self-doubt and depression. In fact three of the five Wittgenstein brothers commited suicide.
It is the relationship between the genius and the depression which I find fascinating, and imbues some extra depth [were it needed] to Ludwigs own summation of the Tractatus – 'What can be said at all can be said clearly, and what we cannot talk about we must pass over in silence.'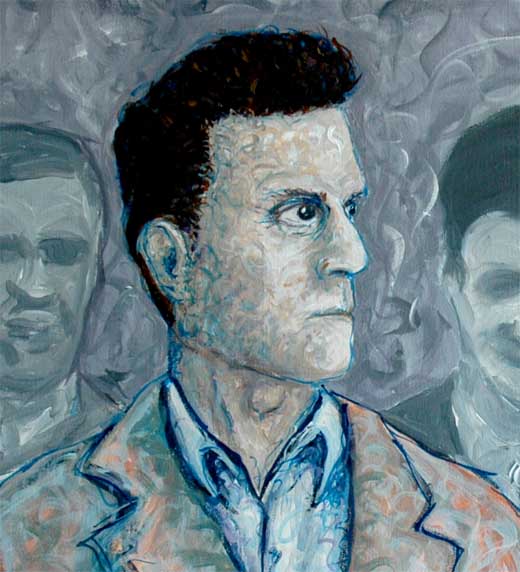 Ludwig Wittgenstein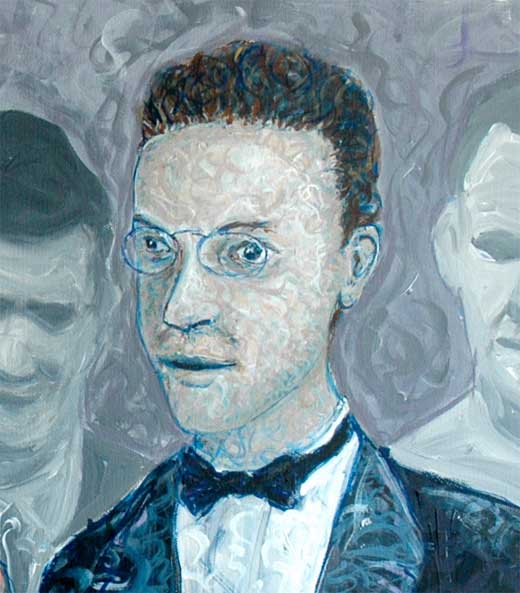 Paul Wittgenstein