I'm certainly not alone in mourning the recent death of Rik Mayall. A character inexorably linked to my childhood, from Kevin Turvey, through The Dangerous Brothers, Bottom, The New Statesman, etc.
However, for me, he will always be most fondly remembered as 'Rik' on The Young Ones. I watched it whilst a teen, long before I'd experienced the delights of student living for myself. While Vyvian clearly showed the most pleasingly anarchic behaviour, it was Rik, and his desperate quest to gain the respect of his housemates that really stuck in my mind.
R.I.P. The people's poet.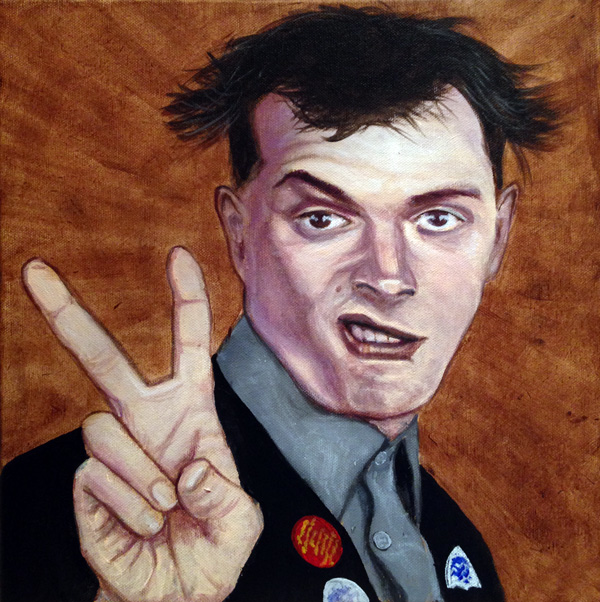 Acrylic on Canvas 300mm x 300mm