Enterprising artist pharmapsychotic recently released some code which attempts to 'reverse-engineer' text prompts from any given AI-generated image.
I could not resist the opportunity to turn the system onto 'real' art to see what it produces. I then took the generated prompt and ran it through Stable Diffusion to see how close the result is to the original.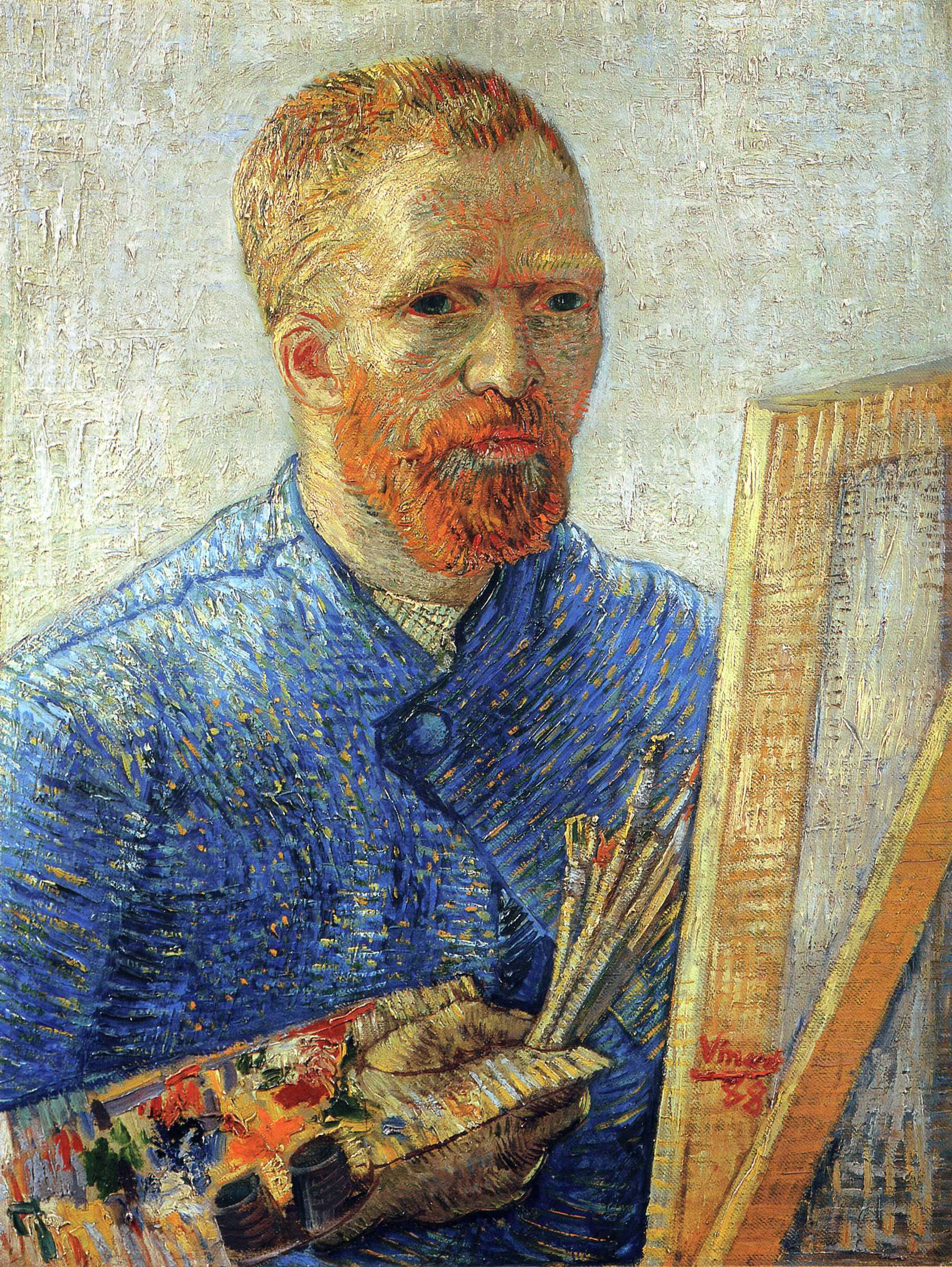 The above Van Gogh, produced the prompt below:
"a painting of a man holding a brush and palette, a detailed painting by Stanisław Wyspiański, reddit, post-impressionism, picasso, studio portrait, ilya kuvshinov"
which in turn produced this image via stable-diffusion:
Obviously, I had to try some Francis Bacon:
"a painting of a man sitting in a chair, a fine art painting by Francis Bacon, trending on Artstation, shock art, oil on canvas, macabre, apocalypse art"
What AI experiment would be complete without the Mona Lisa?
"a close up of a painting of a woman, a painting by Leonardo da Vinci, featured on deviantart, mannerism, da vinci, art, detailed painting"
Andy Warhol
"a box of brillo soap sits on a table, a silk screen by Warhol, behance, international typographic style, phallic, anaglyph filter, behance hd"
Rothko
"a painting with red, blue, and black colors, a minimalist painting by Mark Rothko, tumblr, suprematism, picasso, art, painterly"
Kandinsky
"an abstract painting with circles and lines, a cubist painting by Kandinsky, featured on deviantart, orphism, constructivism, cubism, picasso"
Whistler
"a painting of a woman sitting in a chair by Pietro Longhi, featured on reddit, australian tonalism, pre-raphaelite, art on instagram, impressionism"
Magritte
"a painting of a man with a green apple on his face, a surrealist painting by René Magritte, cg society, pop surrealism, surrealist, oil on canvas, academic art"
David
"a painting of a man riding a white horse, a flemish Baroque by Élisabeth Vigée Le Brun, behance, rococo, rococo, flemish baroque, dutch golden age"
Boticelli
"a painting of a woman and two other women, a surrealist painting by Sandro Botticelli, polycount, renaissance, da vinci, pre-raphaelite, fresco"
Munch
"a painting of a person standing in front of a painting, a fine art painting by Munch, reddit, neo-expressionism, academic art, fauvism, art"